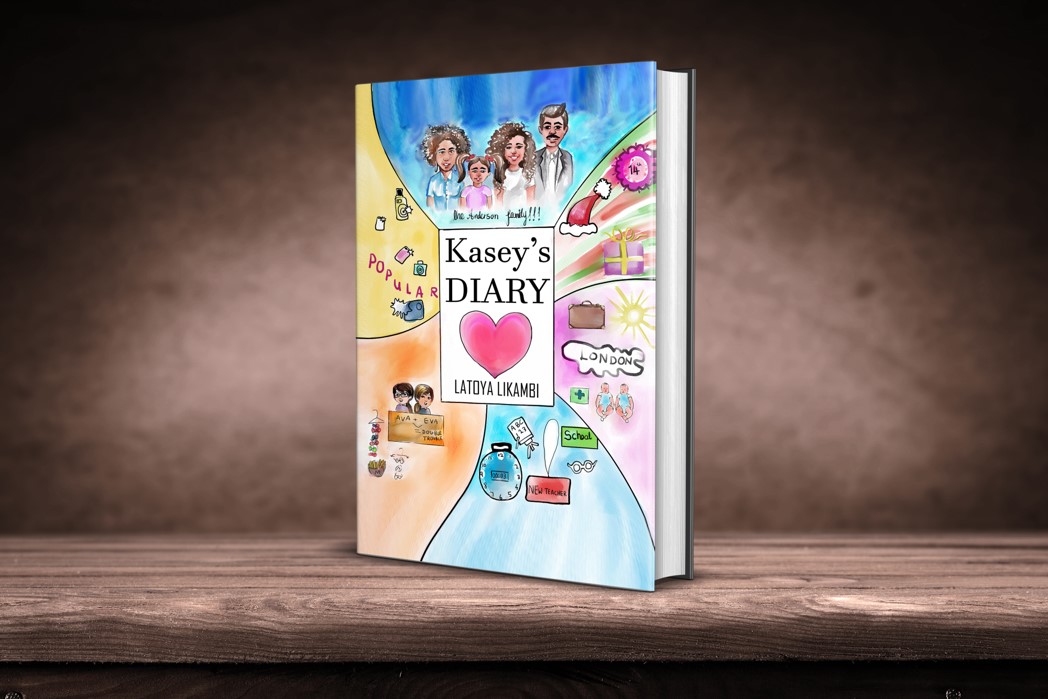 Kasey's Diary is an inspiring and intriguing bestseller by 12-year-old Cameroonian British Author from Liverpool that inspires young children to be confident and true to themselves…not giving in to peer pressure, bullying, and/ or challenging circumstances they encounter at school and at home.
The story is based on a teenage girl called Kasey. She experiences everyday changes and challenges, just like an ordinary girl, and it inspires young girls (and boys as well to be better.
Kasey Anderson is a prominent character and positive role model in Latoya's first book, Short Stories by Latoya Likambi. This time, she has returned with a whole new adventure! But a twist is added: her self-esteem has dropped significantly … way down to the bottom of the esteem-meter. Nevertheless, her future depends on herself; if her self-esteem increases, then she will inevitably be the best she can be! Are you or your children familiar with this? Could you help her and other young children around you going through similar struggles and shifts? Then, this is your chance! Join us this Saturday at the Liverpool Central Library from 1:00pm – 4:00pm
Take a deep breath, buckle your seatbelts, and get ready for an unforgettable plane ride with Kasey, soaring through clouds of trouble and dodging through storms of drama. Will she land on her dream birthday cloud? Be prepared to laugh, yawn, and freak out as you find out more about the famous and sensible Kasey Anderson.