This year, our young authors and siblings, Latoya, Caleb, and Destiny Likambi are thrilled to celebrate Black History Month at St Cuthbert's Primary School Liverpool!
These siblings, who hail from Liverpool, UK, have collectively written and published 14 books, making them some of the youngest published authors in the world. Latoya, the eldest, started her writing journey at just seven years old and published her first book at 10, Destiny followed in her footsteps, and became a published author at the tender age of five, and Caleb, after being challenged by his then baby sister of five, became a published author at the age of 12 years.
The event at St Cuthbert's Primary School is one of many that the siblings have attended as part of their mission to inspire and encourage children to develop a love for reading and writing. They have visited schools, libraries, community centres, and events across the country, spreading their message of empowerment and creativity.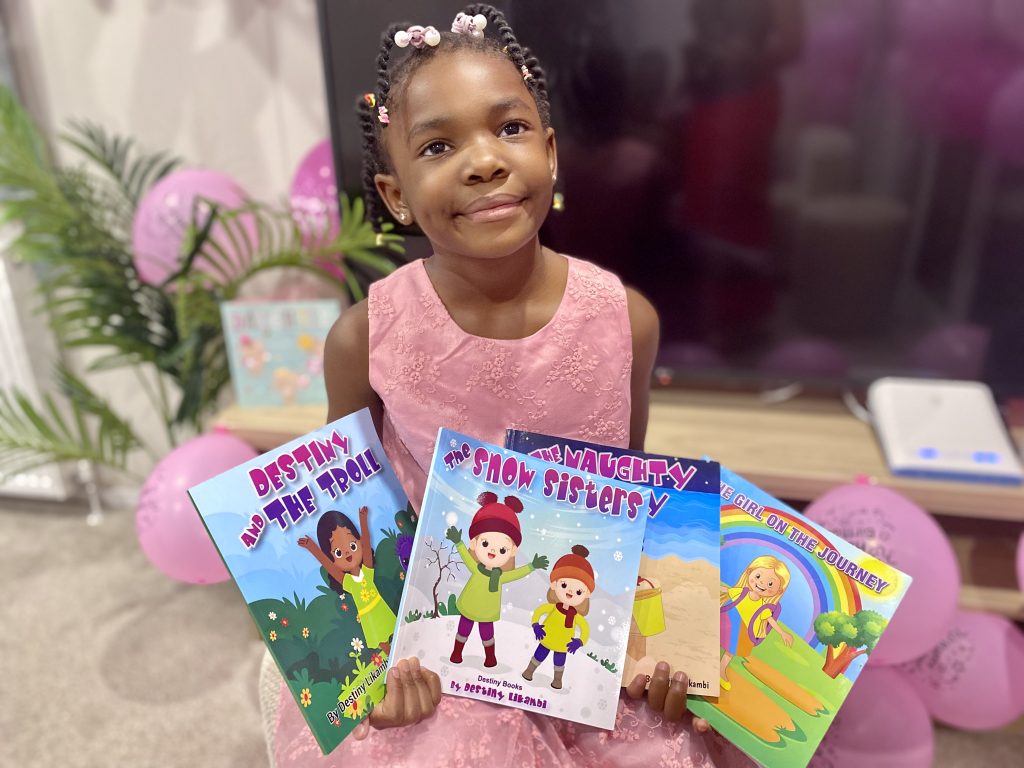 Their books cover a range of topics, including life lessons, adventure, and self-esteem and confidence, offering something for every young reader. Through their stories, the siblings aim to not only entertain but also educate and inspire their readers.
This year, as we proudly celebrate Black History Month, they have the immense privilege of joining St Cuthbert's Primary School, Liverpool, on Monday 23rd of October 2023. They will be hosting an exclusive author talk, reading excerpts from their books, and interacting with the students. The young authors will share their incredible journey and experiences, inspiring the students to nurture their creativity and explore the power of storytelling.
During the event, students will have the opportunity to engage directly with the authors, ask questions, and even have their books personally signed. This unique encounter will undoubtedly motivate and encourage the young minds to pursue their own passions, highlighting the importance of representation and diversity in literature.
Together, let's create an inclusive environment that fosters a love for literature and celebrates the achievements of all individuals, regardless of their age or background.
The success of Latoya, Caleb, and Destiny serves as a reminder to children everywhere that age is not a barrier to pursuing their dreams and achieving greatness. Their journey from aspiring writers to published authors is an inspiration to all, proving that with passion, dedication, and hard work, anything is possible.