Liverpool multi-award-winning author and leading empowerment and transformation authority, Dr. Sylvia Forchap-Likambi, releases groundbreaking success blueprint in unprecedented times! The book is due to be released on the 3rd of October, after the release of her 13-year-old daughter's third book, and will be available globally in all major bookstores and retailers. You will be able to pre-order this timeless blueprint from September 28th.
This groundbreaking book is the unparalleled road map and solution to a fulfilled, purposeful, and successful life. It is designed and aimed at all those who are yearning to live a truly meaningful and happier life, irrespective of evident life challenges and crises, and would love to start planning and preparing for it now.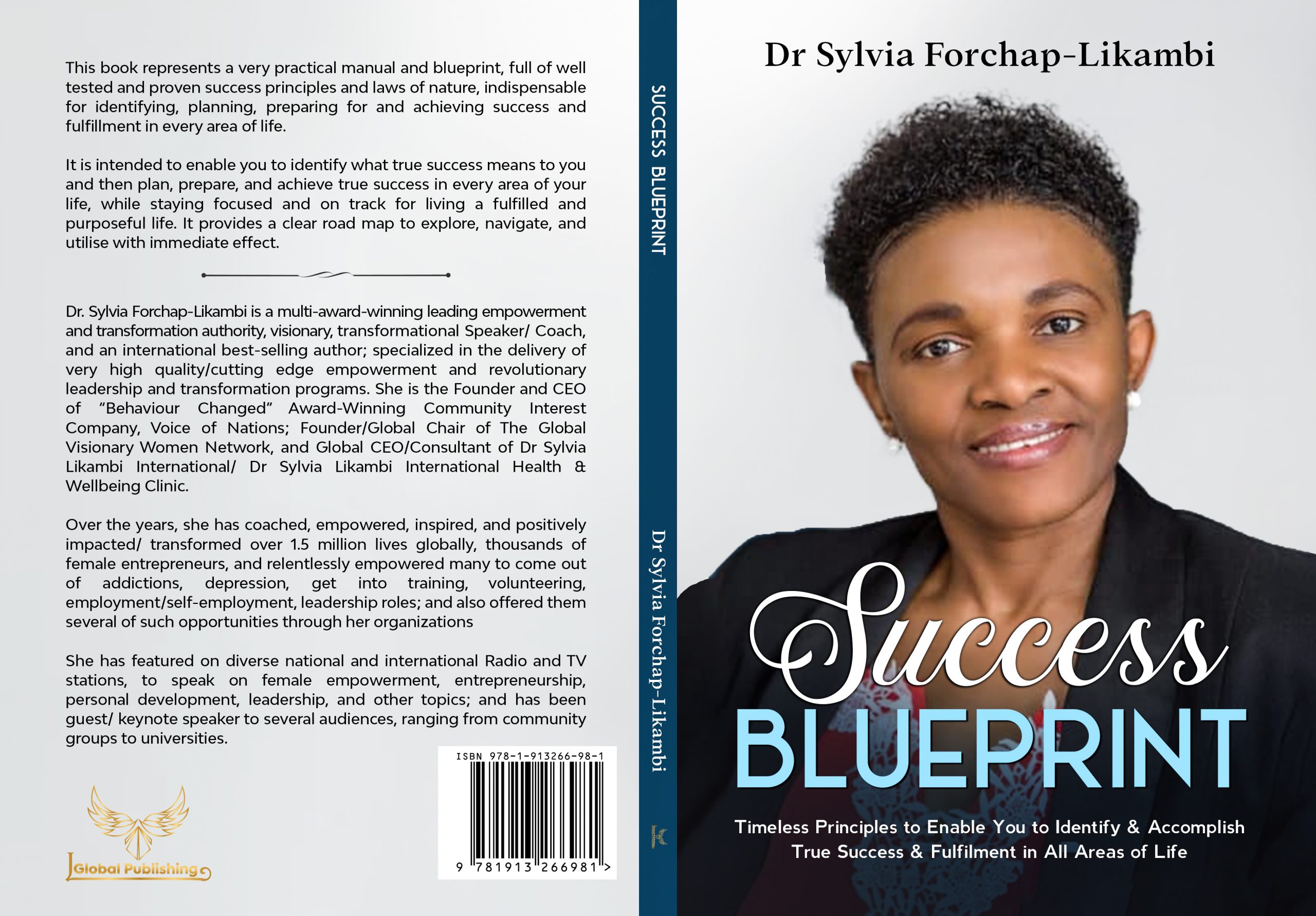 In Success Blueprint the author draws from the wealth of principles of highly successful and fulfilled individuals revealed in her previous bestseller, Principles of Resolution; and provides us with new and in-depth knowledge on identity, purpose, and true success.
It represents a very practical manual and blueprint, full of well tested and proven success principles and laws, indispensable for identifying, planning, preparing for and achieving success and fulfillment in every area of life.
It is intended to enable you to identify what true success means to you and then plan, prepare, and achieve true success in every area of your life while staying focused and on track for living a fulfilled and purposeful life. It provides a clear road map to explore, navigate, and utilise with immediate effect.
PREORDER YOUR AUTOGRAAPHED COPIES TODAY
Dr Sylvia speaks passionately on Success Blueprint to the Empowerment House Online