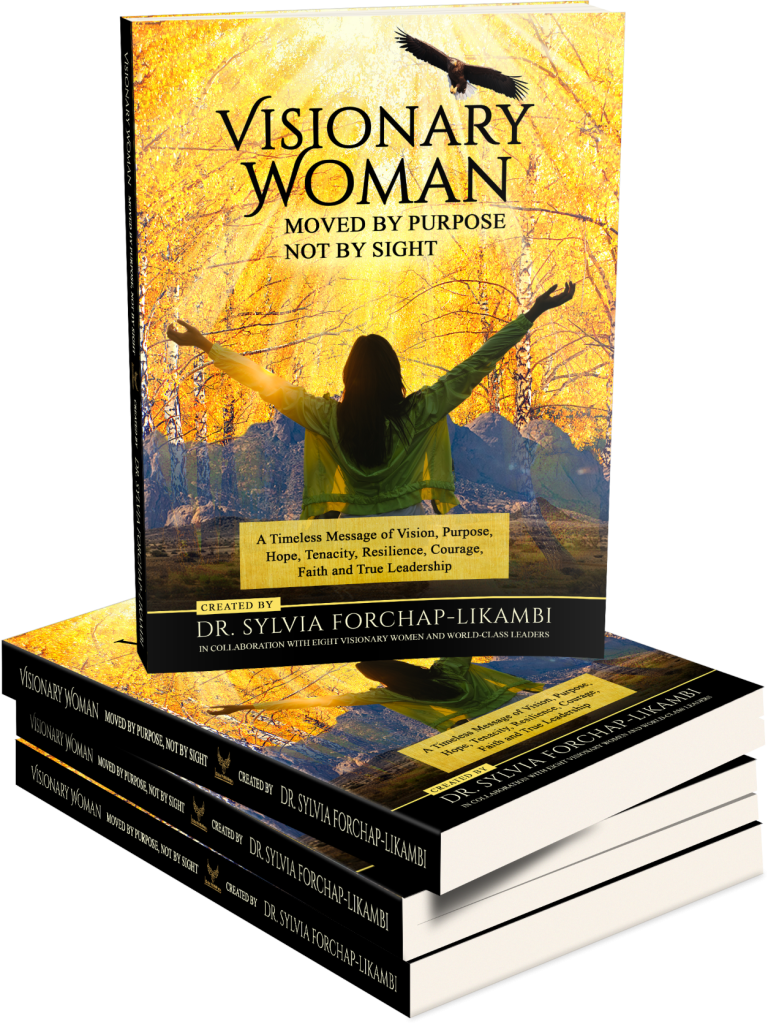 Birthing And Reigniting a Renewed Hope and Passion for Purposeful Living and Success, Especially During Challenging Times.
Nine Visionary Women, One Message: A Timeless Message of Vision, Purpose, Hope, Tenacity, Resilience, Courage, Faith, and True Leadership.

Leading Empowerment & Transformation Authority and Visionary, Dr Sylvia Forchap-Likambi collaborates with eight remarkable visionary women and transformational leaders to bring you a timeless book of transformation and wisdom that will birth and inspire audacious visionaries and purpose-driven leaders of unwavering faith and confidence, who are not moved by sight or fear, but by conviction and purpose.

We share our diverse and inspirational journeys and stories of tenacity, resilience, courage, faith, success, and servant leadership with our readers to inspire and reignite within them a renewed passion for purposeful living and success, especially during challenging times.
Join us for the launch of this inspiring book and project by registering your interest for the Visionary Woman Global Convention & Expo using the link below!